Lutheran Church at Saron section in Phokeng
Lutheran Church at Saron section in Phokeng
Summary:
A photograph of Lutheran church at Saron section in Phokeng. This is the site where the first missionaries in the Bafokeng region first arrived and stayed at.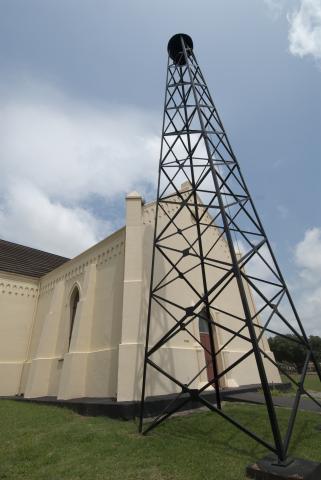 Image Metadata
Created:

Monday, January 25, 2010 - 13:00

Description:

Lutheran Mission Church, Phokeng

Rights:

Copyright Robert Mills. All rights reserved.
Traditional Knowledge:
The Saron Lutheran Mission (also known as Hermannsburg Mission) was the first Christian mission to be established in Phokeng. It was built in 1867 on land that was jointly purchased by the church and the Bafokeng. The first Lutheran missionary to work amongst the Bafokeng was Rev. Christoph Heinrich Backeberg, who arrived in Phokeng in 1862. However, the most well-known of the early missionaries was Rev. Christoph Penzhorn, due to his long and influential stay in Phokeng from 1866 up to 1890. His son, Rev. Ernest Penzhorn continued the mission work from 1890 until 1912. The Lutheran Mission Station assisted Bafokeng to buy and register land in their name at a time when the laws of the South African Republic did not allow Africans to buy land.  The Lutheran Missionaries also started the first school in Phokeng.
Rights:
Bafokeng Digital Archives