Kgosi Leruo Tshekedi Molotlegi
Kgosi Leruo Tshekedi Molotlegi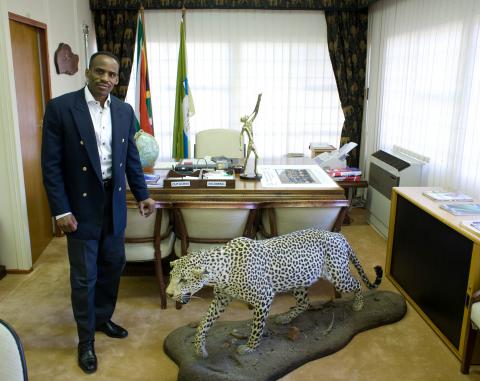 Traditional Knowledge:
"Inspired by the best legacies of my forebearers, we will strive to meet our responsibilities to future generations. We will not shy away from things that may not
reward us with an immediate dividend, but that do offer long-term security. We will not address the needs and wants of today at the expense of the long-term interests
of the community"
(Kgosi Leruo Tshekedi Molotlegi in his speech at the official opening of the Bafokeng Supreme Council, 18 February 2010)
Rights:
Bafokeng Digital Archives