Mmemogolo Semane Bonolo Molotlegi
Mmemogolo Semane Bonolo Molotlegi
Summary:
A photograph of Mmemogolo Semane Bonolo Molotlegi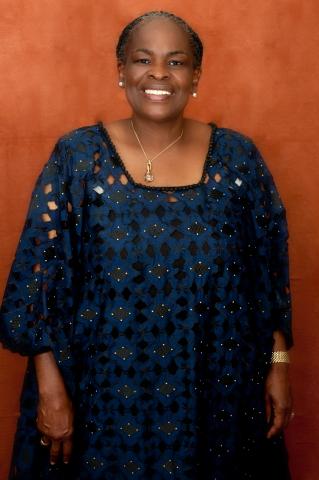 Traditional Knowledge:
Mmemogolo Semane was married to the late Kgosi Edward Patrick Lebone Molotlegi. They were blessed with 6 children, 4 sons and 2 daughters : Mollwane Lebone II,  Boemo Fosi, Leruo Tshekedi, Motswana, Bothata and Tirelo. She formed the Bafokeng Women's Club in 1970. During the Bophuthatswana and Bafokeng feuds, she was detained with 51 other women at the Rooigrond prison for 10 days without being charged.
Rights:
Bafokeng Digital Archives