2016 Royal Bafokeng Nation Review speech by Kgosi Leruo Tshekedi Molotlegi
2016 Royal Bafokeng Nation Review speech by Kgosi Leruo Tshekedi Molotlegi
Summary:
2016 Royal Bafokeng Nation Review speech by Kgosi Leruo Tshekedi Molotlegi. The review speech is delivered annually, as Kgosi's strategy for the year.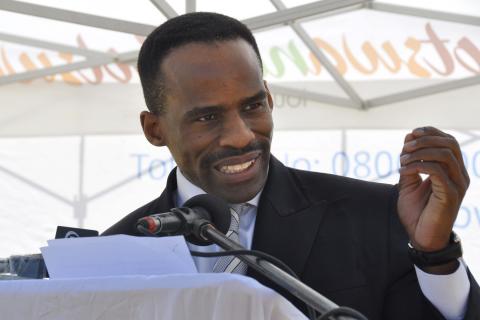 Review Speech 2016.pdf
Traditional Knowledge:
Good morning Ladies and Gentlemen,
It is our tradition in this community to set aside time at the opening of council, for us to take stock of where we are, to reflect on the world around us; and to
acknowledge where we come from and where we are going. From time to time we reassess our plans, and we affirm our values as a nation, a community and a
family of organisations. We call this the RBN Review, and I welcome you today as partners on our journey. We begin by surveying the global landscape, and
then moving to Africa, to South Africa, until we can assess how these issues affect us, Bafokeng. We then briefly report on our actions for 2015, and spell out
some priorities and goals for the year ahead.
Original Date:
2016-02-01
Rights:
Bafokeng Digital Archives